Agenda
Description
Freestyle Jobs
Plugins
Jenkins
Jenkins is an open source continuous integration tool written in Java. The project was forked from Hudson after a dispute with Oracle.
Jenkins
It is a server-based system running in a servlet container such as Apache Tomcat.
It supports SCM tools including AccuRev, CVS, Subversion, Git, Mercurial, Perforce, Clearcase and RTC
Can execute Apache Ant and Apache Maven based projects as well as arbitrary shell scripts and Windows batch commands.
The primary developer of Jenkins is Kohsuke Kawaguchi.
Jenkins
Builds can be started by various means:

triggered by commit in a version control system
scheduling via a cron-like mechanism
building when other builds have completed
requesting a specific build URL
Continuous Integration
Merging development work with a Master/Trunk/Mainline branch constantly so that you can test changes, and test that changes work with other changes.
Test your code as often as possible to catch issues early.
Automated tests: unit test framework.
Build server performing these tests while developers can continue working.
Continuous Delivery
Continual delivery of code to an environment.
Deliver code to a user base, whether it be QA or customers for continual review and inspection.
Small batches of work continually fed to the next step will be consumed more easily and find more issues early on.
Easier for the developer because issues are presented to the developer before the task has left their memory.
Continuous Deployment
Deployment or release of code to Production as soon as it is ready.
Any testing is done prior to merging to the Mainline branch and is performed on Production-like environments.
The Production branch is always stable and ready to be deployed by an automated process.
The automated process is key because it should be able to be performed by anyone in a matter of minutes (preferably by the press of a button).
Logs and Metrics
Continuous Integration + Continuous Delivery
Microservices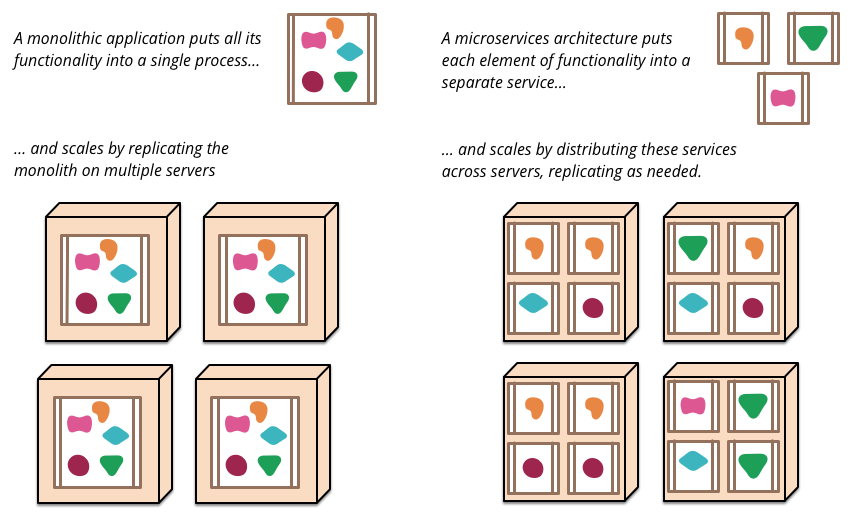 Other Continuous Delivery Tools
Freestyle Jobs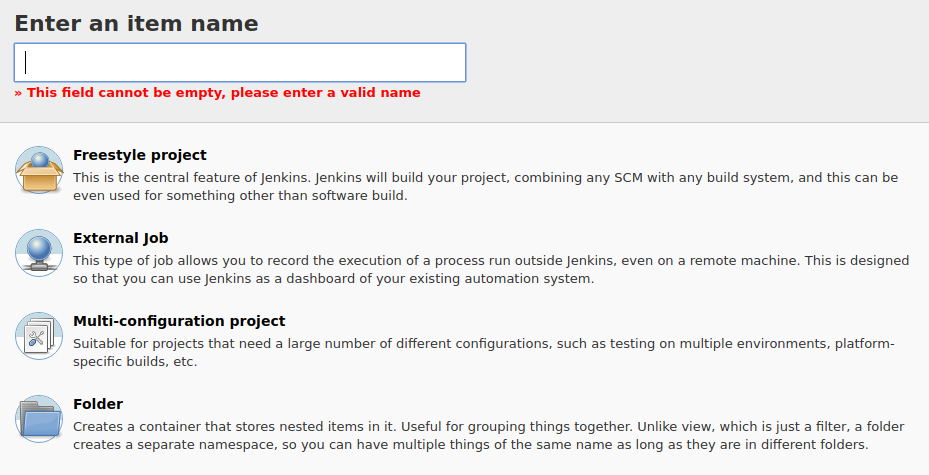 Freestyle Jobs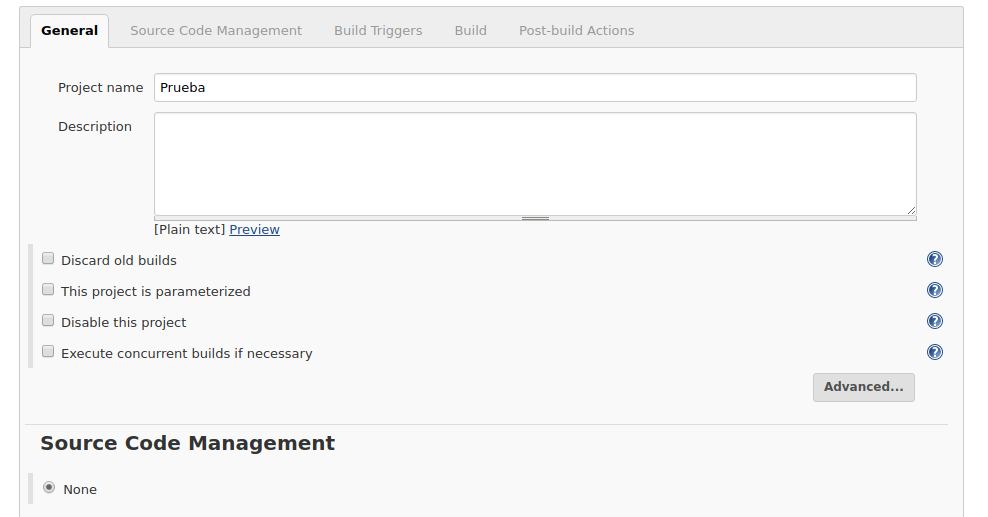 Freestyle Jobs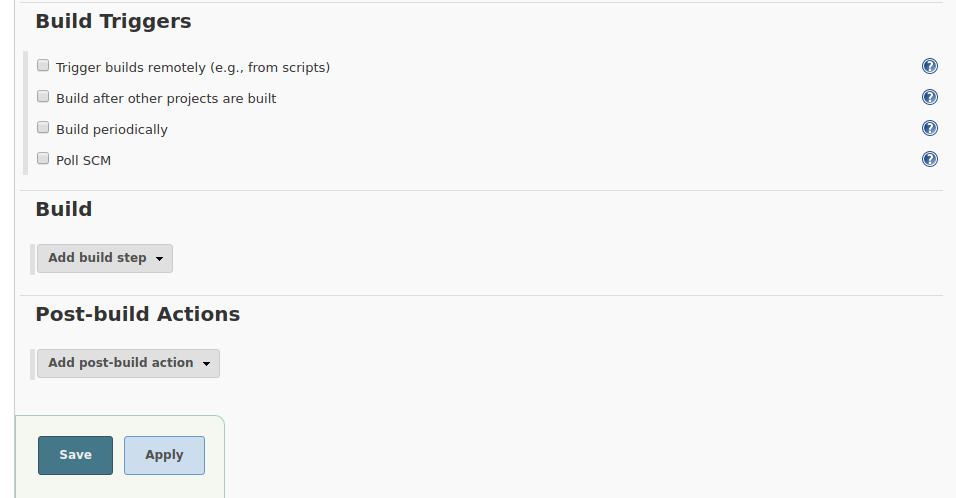 Freestyle Jobs

Install using the Interface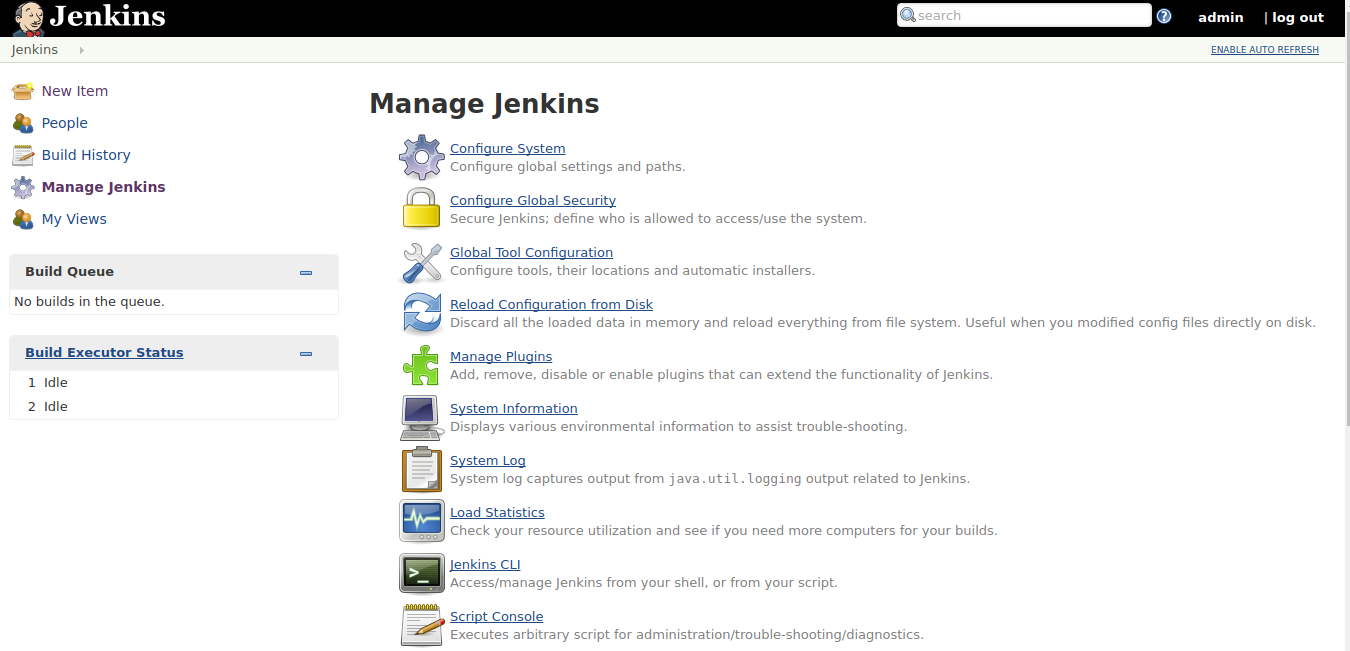 Install using the Interface

Install using the Interface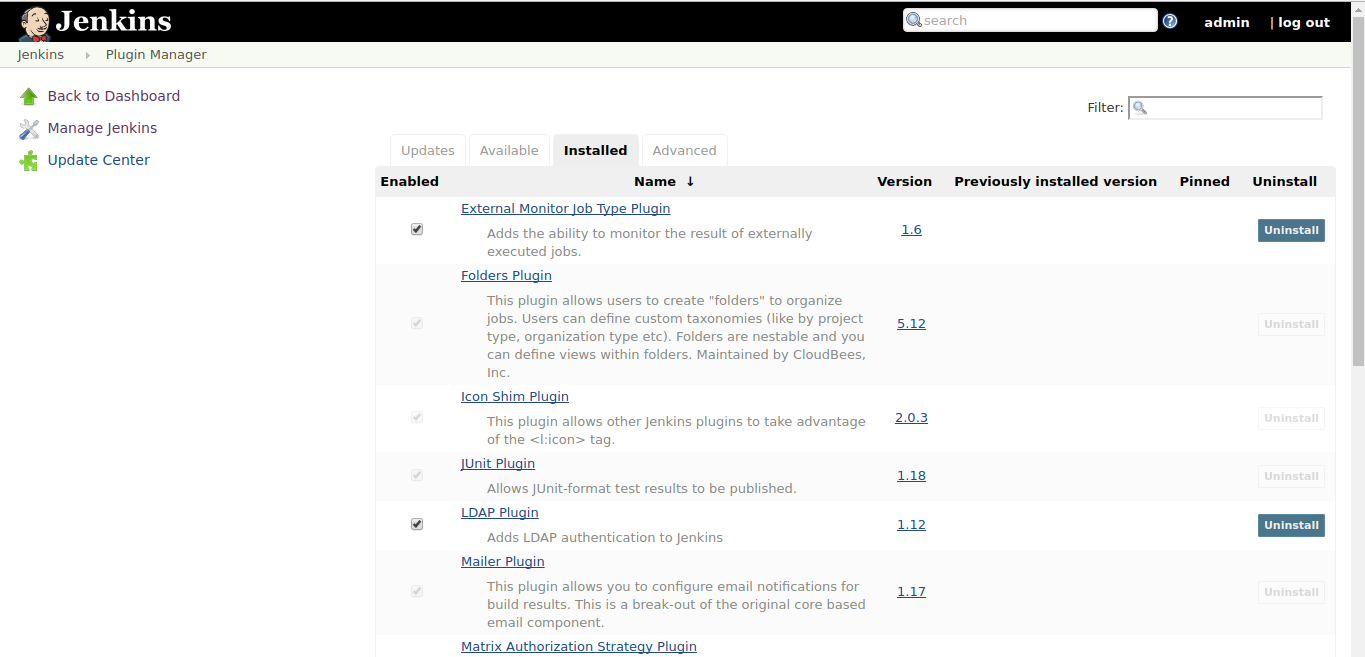 Install by Hand
Save the downloaded *.hpi/*.jpi file into the $JENKINS_HOME/plugins directory. You will then need to restart Jenkins (many containers let you do this without restarting the container)
Caveat: the names of the plugin directories on the download site are not always matching the name given to the plugin; common sense should apply.